Leon County Shelters
Leon County Humane Society 743 East Tennessee Street, Tallahassee, Fl. 32308 Phone: (850) 224-9193 Fax: (850) 224-5209 Adoption Viewing Hours: Monday thru Friday 11AM-4PM Adoption Fee: $75-$100

Tallahassee-Leon Community Animal Service Center 1125 Easterwood Drive, Tallahassee, Fl. 32311 Phone: (850) 891-2950 Adoption Viewing Hours: Tuesday thru Friday 10AM-6PM, Saturday 11AM-5PM, Sunday 12PM-4PM, Closed Mondays.
--------------------------------------------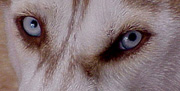 Can you look into these eyes and not want to help?
© SHRF, Inc. COPYRIGHT 2006 ALL RIGHTS RESERVED

FOSTER ALERT!
We are in desperate need of Foster homes to help save more Siberians from neglect, abuse, abandonment and illness. We can not save these precious fur balls without your help. If you can open your heart and home to just one fur ball you can make a difference! By becoming a Foster you are not only saving a life, you are helping give a Siberian a chance at a new home...a new life! Can you look into this fur babies eyes and not want to help? Click HERE to find out more!
If you find any problems with links or images please notify the webmaster