Animal Welfare League 3519 Drance Street, Charlotte Harbor, FL. 33980 Phone: (941) 625-6720 Fax: (941) 627-9751 Adoption Hours: Everyday 11AM-5PM Closed on Holiday's. Adoption Fee: $70

Suncoast Humane Society 6781 San Casa Drive, Englewood, FL 34224 Phone: (941) 474-7884 FAX: (941) 475-3877 Adoption Viewing Hours: Monday, Wednesday, Friday and Saturday 10:30 am to 4:30 pm Tuesdays and Thursdays 10:30 am till 7:00 p.m. http://www.suncoasthumane.org/canine_adopts.htm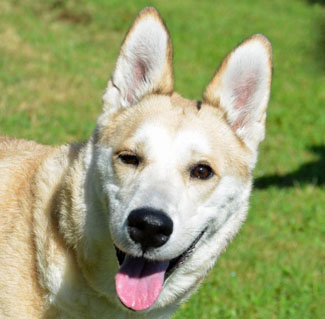 DAKOTA - ID#A354657068
A female Siberian Husky and Lab Mix.
Hi! My name is Dakota! I am a loveable 52lb bundle of energy! I like to pretend I'm still a lap dog, but I really just want to be near you. I have been to a couple different homes that I absolutely adored, but maybe just a little too much. I love kids and know they love me, but until I'm properly trained I'm still sometimes over energetic. I admit I'm a bit rambunctious and love to be the queen of the castle and center of attention, but I know that with a bit of patience and training I can find a forever home. Come and meet me cause I can't wait to meet you!
No other information is provided by this shelter.
This animal's record may be found here.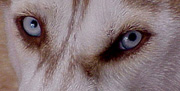 Can you look into these eyes and not want to help?