Hillsborough County Shelters
Hillsborough County Pet Resources, 440 Faulkenburg Road, Tampa, FL 33619, Phone (813)744-5660 Adoption Viewing Hours:Monday thru Friday 9AM-5:30PM, Saturday 8AM-2:30PM. Closed Sunday's and holidays. The adoption Fee is: $75.00
------------------------------
------------------------------
------------------------------
------------------------------
Humane Society of Tampa Bay, 3607 N. Armenia Avenue Tampa, FL, 33607, Phone 813.876.7138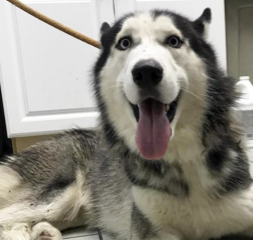 Max -HSTB-A-51460
Male Siberian Husky Age : 2Y / 1W Weight : 55.40 lbs Location: Adoption Kennel 2,

Hi I'm Max! I came to the shelter as a stray, but my friends here have noticed that I that I have a lot of personality and love to sing! They also say I'm adorable and full of love to give. If you're looking for a new canine companion, look no further! I hope you stop by and see me today, I think we would be the best of friends :)

This animal's record may be found here.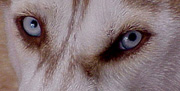 Can you look into these eyes and not want to help?
© SHRF, Inc. COPYRIGHT 2006 ALL RIGHTS RESERVED

FOSTER ALERT!
We are in desperate need of Foster homes to help save more Siberians from neglect, abuse, abandonment and illness. We can not save these precious fur balls without your help. If you can open your heart and home to just one fur ball you can make a difference! By becoming a Foster you are not only saving a life, you are helping give a Siberian a chance at a new home...a new life! Can you look into this fur babies eyes and not want to help? Click HERE to find out more!
If you find any problems with links or images please notify the webmaster.